Creating Your Dream Bathroom Oasis: A Guide to Choosing the Perfect Bath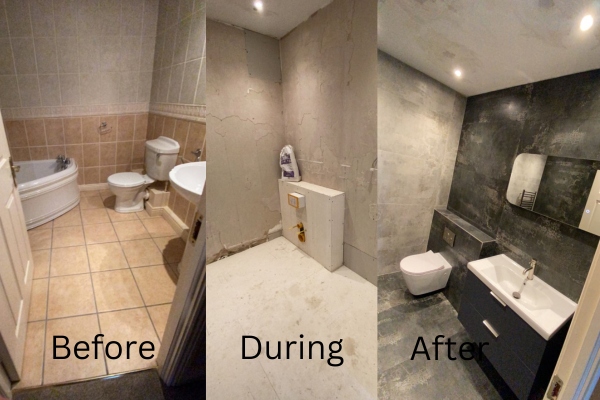 Designing a bathroom that not only meets your functional needs but also provides a luxurious and relaxing atmosphere is a true testament to creating a personal sanctuary within your home. A crucial element in achieving this desired ambiance is selecting the perfect bath. In this blog post, we will explore the wide range of bath options offered by BathroomWorld.ie and provide you with insights and tips to help you choose the ideal bath for your dream bathroom oasis.

Understanding Your Needs:
Before delving into the vast array of bath options available, it is important to assess your personal needs and preferences. Consider factors such as the available space in your bathroom, the number of users, your bathing habits, and any specific requirements you may have. This will ensure that your chosen bath is not only visually appealing but also practical and tailored to your lifestyle.

Freestanding Baths:
Freestanding baths are an excellent choice if you want to make a statement in your bathroom. Available in various styles, shapes, and sizes, these baths create a focal point and exude elegance. Whether you opt for a classic claw-foot design or a contemporary, sleek silhouette, freestanding baths can enhance the overall aesthetics of your bathroom while offering a luxurious bathing experience.

Built-in and Corner Baths:
If space is a consideration in your bathroom, built-in and corner baths are ideal choices. These baths are designed to be fitted against walls or into corners, maximizing the available space without compromising on comfort. With their clean lines and seamless integration, they provide a sleek and functional solution for smaller bathrooms.

Whirlpool Baths:
For those seeking a truly indulgent experience, whirlpool baths offer a touch of luxury and relaxation. Choose from either 8 or 12 integrated jets that create a massaging effect, promoting circulation and easing muscle tension. Whether you desire a rejuvenating hydrotherapy session or a calming soak, whirlpool baths provide a therapeutic retreat within your own home.

Custom Colours:
At BathroomWorld.ie we have a number of baths that can be custom sprayed to match any colour you would like. Simply choose your shade or RAL number and we will have your bath sprayed to colour match. Perfect for a unique custom look.

Accessories and Extras:
Enhance your bathing experience with thoughtful accessories and extras. Bath screens and bath panels add functionality and style to any bathroom. How about adding an Aqualight for some mood lighting and bath pillows to create a truly luxurious experience.


Selecting the perfect bath is a crucial step in creating your dream bathroom oasis. By considering your needs, available space, and personal style preferences, you can make an informed decision that combines aesthetics and functionality. BathroomWorld.ie offers a wide range of baths, catering to different tastes and requirements, ensuring that you find the ideal bathing solution for your dream bathroom. Remember, the perfect bath goes beyond functionality; it is a place where you can unwind, rejuvenate, and escape the stresses of everyday life.